Fresher's Ball 2005
Well here it is, photos from the ball. Well some of them:


Me and Kat before the ball.
Me and Mike (feeling a bit tipsy at this point)
A Picture of the toilets: when have you ever seen a toilet that is completely covered in mirrors? It was slightly freaky i must tell you.
Clare playing giant inflatable twister. I was playing but got kicked off just before i took this picture *sulk*
Pretty Bubbles (which we were given for free)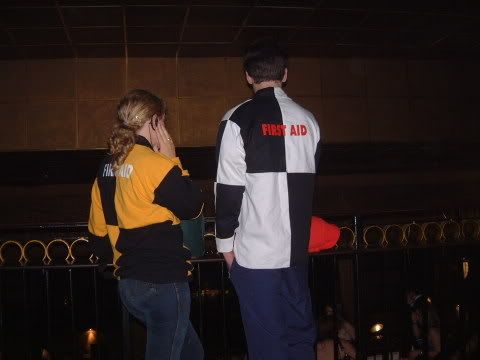 First aid people looking over the balcony (the casino was behind them)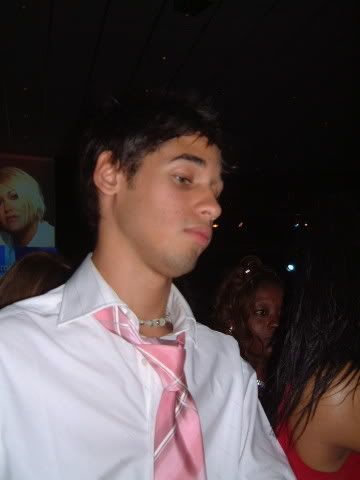 The wonderful Bryan (who is now really depressed because the girl in red next to him is not interested in him anymore)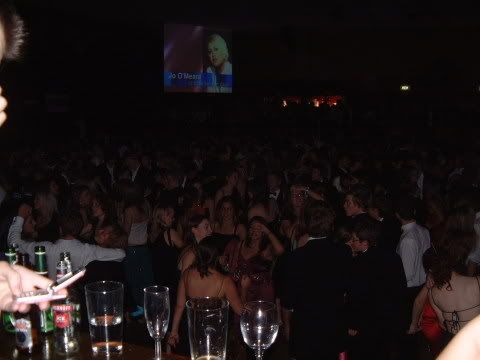 Random crowd shot of 2000 students in the ballroom
Jo of former S Club 7 fame: our wonderful entertainment for the evening (in addition to the Honeyz and the brass band and some dj form TFM)
Well that's about it, had a lot of fun, danced with some guys in kilts and got a bit tipsy. Nothing much to report really, was pretty uneventful apart from when Kai and Poppy had an argument (hehehe knew it wouldn't last)
posted by Em @ 10:44:00 am