Texas Hold'em Poker
Here is the correct way to play Texas Hold'em Poker:
1. Find a group of resonable people willing to play poker (those under the influence of alcohol are optional but highly preferred):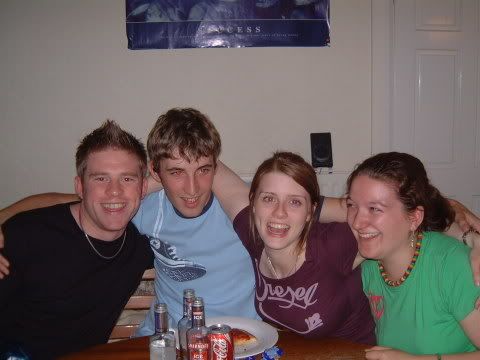 (Ben, Scott, Kat and Me)
2. Let your dealer identify him/herself

3. If you are checking the cards then check: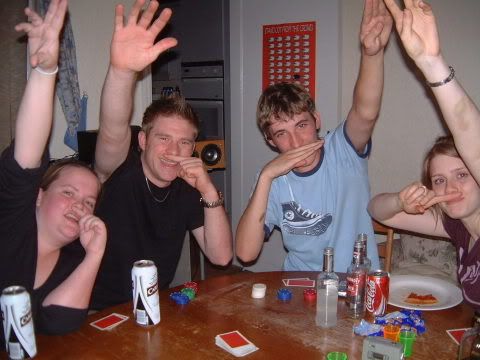 4. Or betting then, bet: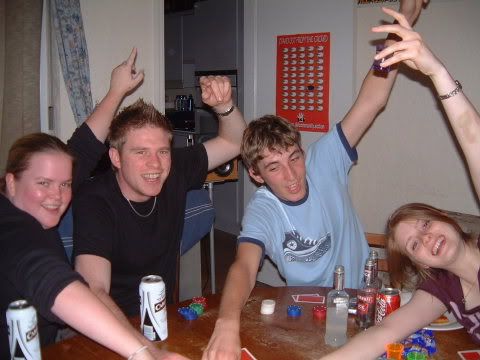 5. If that's all too much then fold: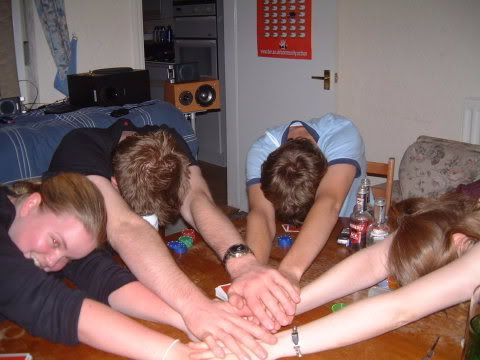 And that's about it. If you require further instruction please leave a comment and the poker group will get back to you.
posted by Em @ 11:07:00 am